Grilled Fish and Seafood Recipes

Fish and seafood offer protein packed lean meats that are extremely healthy for you compared to other types of meats. Plus, they generally have a quick grilling time so you can get dinner made in a short amount of time.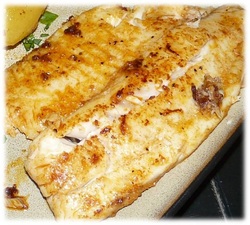 Grilled Tilapia Fillets
- This is a basic grilled tilapia fillet recipe that is simple and fast to make. You will have these on and off the grill in 10 minutes or less for a healthy dinner.